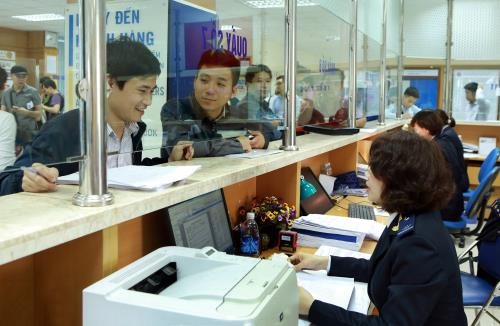 Viet Nam News
HÀ NỘI – The customs authority has striven to shorten the time for carrying out customs clearance of goods across borders to 70 hours for export goods and 90 hours for import goods by the end of this year.
The General Department of Customs (GDC) on Wednesday said in its report that the authority would continue its renewal and modernisation process while reducing paperwork and cost of administrative procedures to follow Government's Resolution No 19-2017/NQ-CP on improving the business environment and enhancing national competitiveness in 2017 and orientation to 2020.
Accordingly, the time for customs clearance of goods across the border would be shortened to 60 hours for export goods and 80 hours for import goods by 2020.
The set targets were much higher than those of 2016, requiring the sector to make greater efforts.
According to the Việt Nam Logistics Association's (VLA) statistics in 2016, the time to clear exports is still high — up to 108 hours — and 138 hours for imported goods.
The GDC will also improve all of its online public services to level 3, which allows applicants to fill and submit forms online. Some 70 per cent of its key services would move up to level 4, which allows them to not only submit required forms but also make payments and receive results online.
In addition, the authority will continue to complete its Việt Nam Automated Cargo and Port Consolidated System/Việt Nam Customs Information System (VNACCS/VCIS) and will prepare for the second phase of the system as soon as it receives approval from the Japanese government.
It will also submit to the Government a proposal for the building of a national one-stop-shop mechanism, ASEAN one-stop-shop mechanism and special checks to create favourable conditions for import-export products.
In the report "Assessing the reform of customs procedures: the satisfaction of enterprises in 2016," conducted by the Việt Nam Chamber of Commerce and Industry, some enterprises said the inspection has resulted in too many overlapping legal documents. Further, there was no close coordination between the customs and specialised management agencies and too many licences are required.
It was the reason the GDC was co-operating with relevant ministries to promote socialisation of special checks on import-export goods to meet the set targets. – VNS