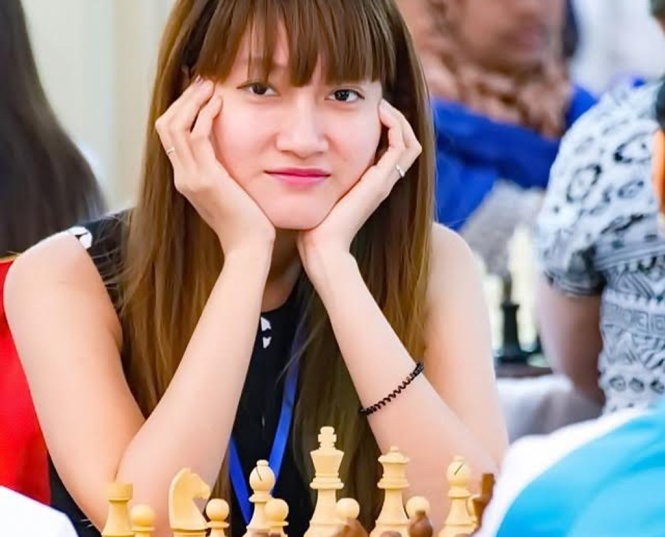 Viet Nam News
HÀ NỘI – Võ Thị Kim Phụng took the lead of the Asian Continental Chess Championships' Women's Category in China yesterday.
Phụng beat Indian Ramesh Babu Vaishali in the eighth round to lead with seven points. She will meet Mary Ann Gomes of India in the next round.
Guliskhan Nakhbayeva of Kazakhstan and Gomes are second and third with 6.5 points and 5.5 points, respectively.
Two other Vietnamese masters Hoàng Thị Bảo Trâm and Phạm Lê Thảo Nguyên sit in fifth and sixth place. Trâm tied with Lei Tingjie of China, while Nguyên drew with Gomes in the seventh round. They now both have 5.5 points.
Trâm will face Nakhbayeva of Kazakhstan, while Nguyên will play with Swati Ghate of India in the ninth round.
In the Open Category, Vidit Santosh Gujrathi of India leads. He crushed Jinshi Bai of China in the eighth round, leaving him with six points. Gujrathi will next meet Yu Yangyi of China.
Vietnamese representatives, Nguyễn Ngọc Trường Sơn and Trần Tuấn Minh are in 18th and 19th place. – VNS