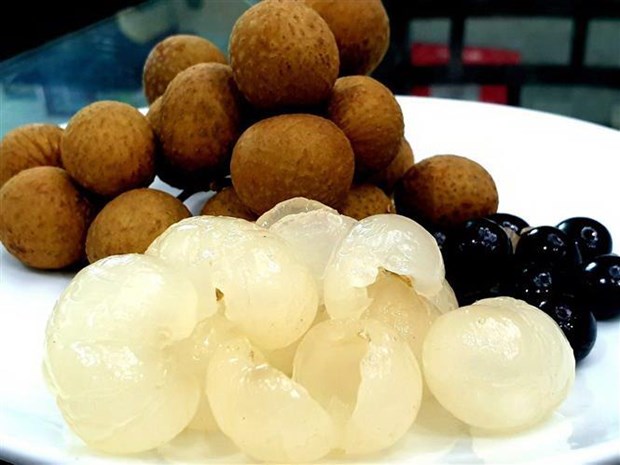 HÀ NỘI — A festival day of Vietnamese longan was held in Australia on Monday, introducing the fresh fruit to wholesale markets and stores in the country.
The day, included a Việt Nam Longan Roadshow, focuses on customers of Australia and building the Vietnamese longan brand name, which will be attached with the trademarks of Vietnamese businesses and longan growing areas.
The day was organised after the first batch of the fruit was exported to Australia last week.
Nguyễn Đỗ Anh Tuấn, head of International Co-operation Department under the Ministry of Agriculture and Rural Development, said the Australian market has been opened, however, there are still many challenges that needed to be overcome.
Tuấn said Việt Nam has two irradiation centres, but Australia has only recognised one in the south. Meanwhile, the centre in the north has conditions and equipment meeting the international standards.
"We propose Australia consider and recognise the centre in the north to be qualified for irradiation for exports," Tuấn said.
Longan is the fourth type of fruit of Việt Nam to be licensed for import by Australia after lychee, mango and dragon fruit. — VNS